Friends, followers, and fellow Neocitiers.
My name is Dann, but I go by MindFree on-line. I'm a male (he/him) and I live in Mesa, Arizona, USA. I don't go to school or work or have
a girlfriend, :-( so I have a lot of time to muck about on the internet. I've been on Neocities since August of 2019 and I plan to be here
for some time.
My website kinda has a 1990's theme. I have some retro games, and I've even found a copy of the Dancing Baby! How's that for a retro meme?
I'm also trying to single-handedly bring back the practice of hiding Easter Eggs! I'm hiding odd pictures as
well as snippets of poetry and song lyrics among other things that I won't reveal here and spoil the surprise. So don't be afraid to click on stuff, you never know what
you'll find!
I like webrings, too. So if you know of any good ones please let me know. You can use my Guestbook. My Guestbook currently has only one
lonely entry so please, help me fill it up a little bit. My e-mail account is kinda up in the air right now. As soon as I get that
figured out I'll let you know.
In the generous '90's spirit of Internet 1.0 I've got some photographs and abstract, well things, for you to copy and use as you please.
So here we go, lurching our way into the 2020's together. Peace.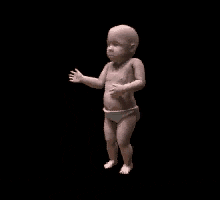 Return to site map